---
YOUTH THERAPY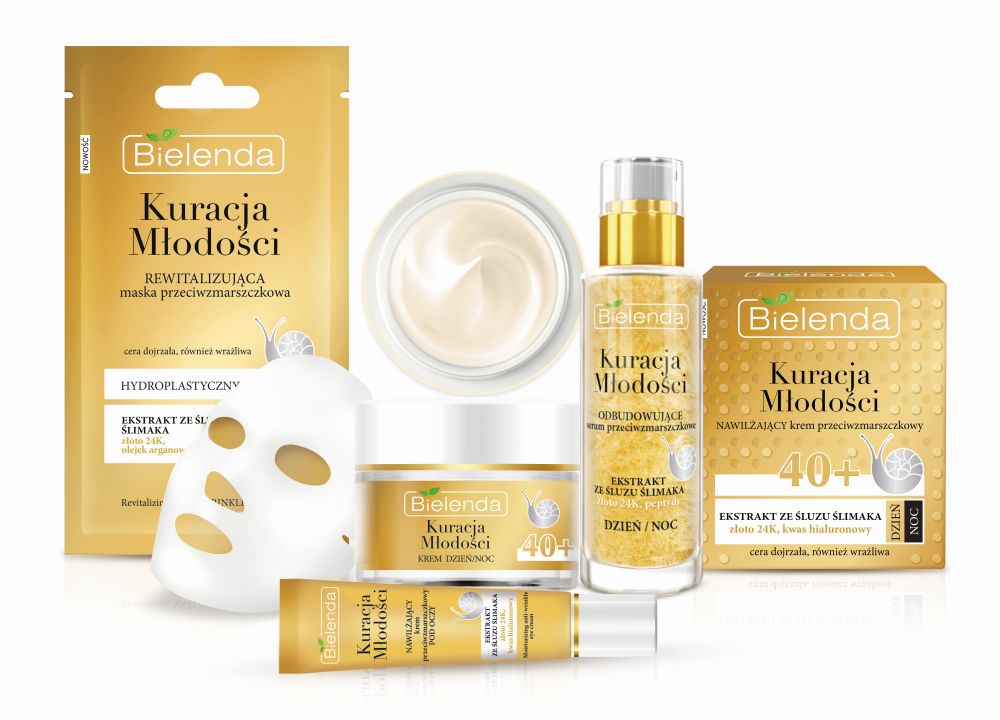 YOUTH THERAPY is an innovative line of anti-wrinkle cosmetics created especially for the demanding mature skin. Extremely effective formulas are based on the absolute cosmetic discovery of recent years: SNAIL SLIME EXTRACT, which ensures deep reconstruction, repair and regeneration of the skin. Additional content of 24 CARAT GOLD and other valued active substances guarantee deep hydration and constitute an extremely advanced system that slows down skin aging processes. Snails have an unusual ability to "heal" or rebuild their own body, which is why SNAIL SLIME EXTRACT is so effective: it provides reconstruction, repair and proper hydration of the skin, brightens discoloration. Includes:
Allantoin, which stimulates the regeneration of the epidermis, intensively moisturizes and soothes irritations.
Proteins that nourish, smooth, improve the structure and brightening of the skin.
Collagen and Elastin, which increase skin firmness, elasticity and elasticity, smooth wrinkles.
Vitamins A, C and E, which nourish and regenerate the skin, have anti-wrinkle properties.
Glycolic acid, which slows down the aging process of the skin, smoothes, refreshes and regenerates the skin, reduces the secretion of sebum.