---
CAMELLIA OIL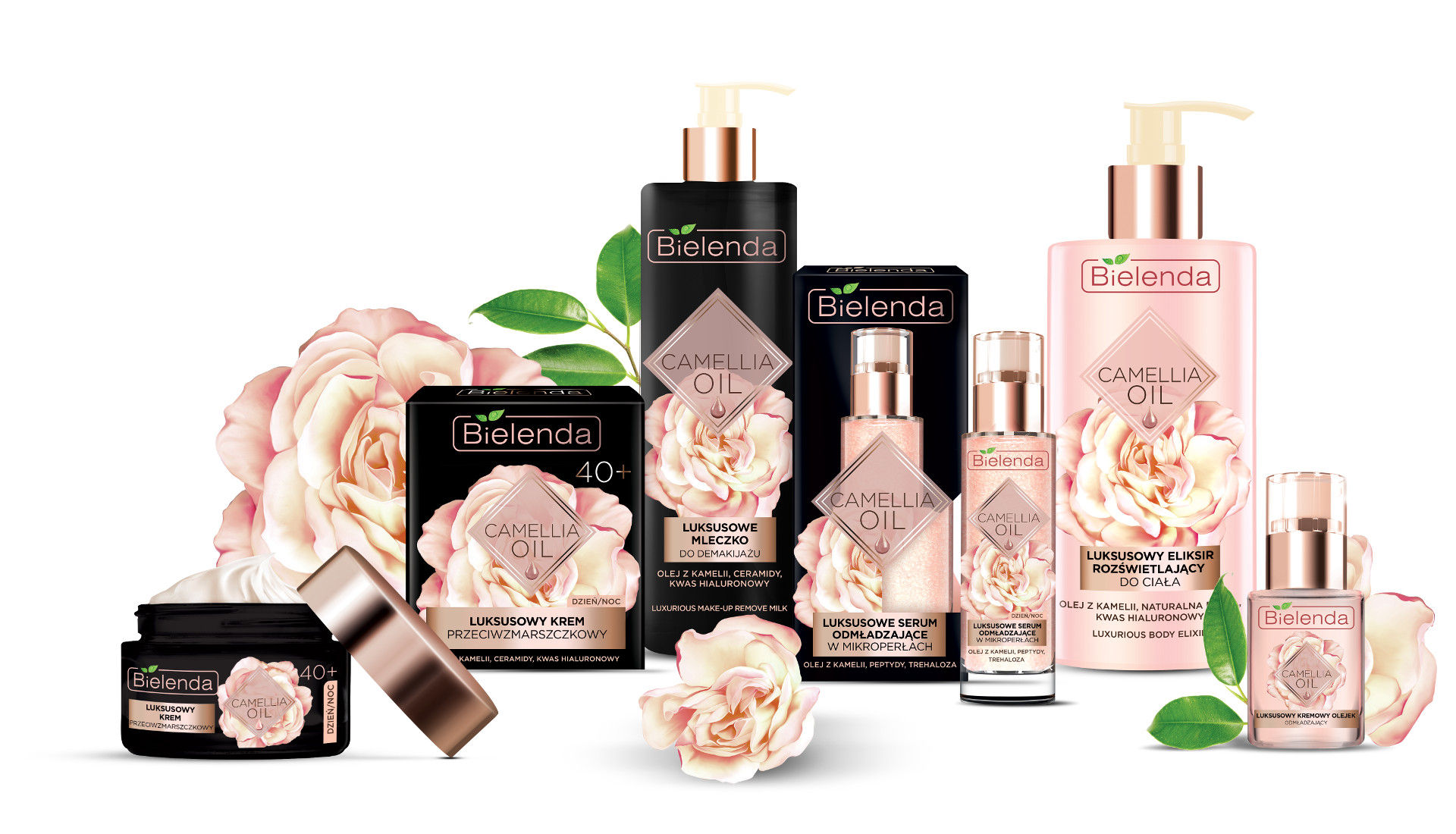 CAMELLIA OIL is a unique line of anti-wrinkle cosmetics created especially for the demanding mature skin, also sensitive. Unique formulas based on Korean CAMELLIA OIL from the JEJU island, provide the skin with versatile and multi-level care modeled on the best Korean beauty rituals. Exclusive CAMELLIA OIL, also known as TSUBAKI OIL, considered a symbol of harmony and purity, is obtained from the seeds of Japanese camellia, a plant with beautiful flowers, growing on the charming, volcanic island of JEJU, located in the Pacific Ocean on the southern coast of South Korea. The island is on the UNESCO World Heritage list and on the list of 7 new natural wonders. Luxurious CAMELLIA OIL is a real beauty elixir for mature skin:
has a very high content of Omega-9 acids - 80%, thanks that, it deeply nourishes, moisturizes and firms the skin,
contains vitamins A, B, C and E with high antioxidant action; protects the skin against free radicals,
revitalizes and strengthens the skin, retains moisture in the epidermis,
stimulates the production of new collagen, simultaneously inhibits the enzyme, causing collagen degradation in the skin; it has anti-wrinkle properties, increases skin elasticity and reduces wrinkles,
supports the processes of natural regeneration of the skin, intensively moisturizes its deeper layers,
is a natural UV filter.