---
SKIN HELPER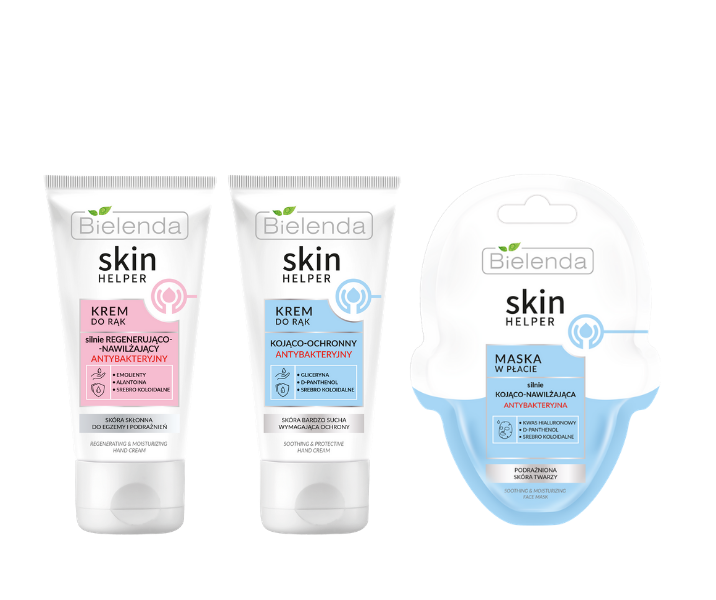 PROBLEM:
The skin of your hands and face is very dry, irritated, exposed to increased effects of disinfectants, protective masks and needs an immediate lifeline?
SOLUTION:
Reach for SKIN HELPER products with strong moisturizing, regenerating, soothing and antibacterial properties.
The formula of the products has been precisely developed by the experts of the Bielenda Research and Development Center. Cosmetics from the line in a concentrated way work on a specific skin problem.