---
ROYAL BEE ELIXIR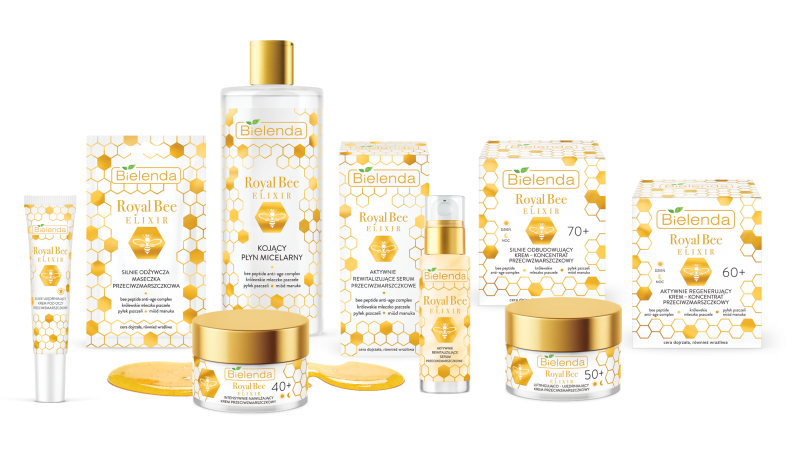 Royal revitalization and renewal of mature skin.
An effective line of anti-wrinkle cosmetics for mature skin, based on the innovative active ingredient BEE PEPTIDE ANTI-AGE COMPLEX, recreated in the pattern of bee venom peptide, provides the skin with long-lasting hydration, restores elasticity, youthful and radiant appearance.
Innovative formulas of cosmetics have been enriched with valuable, precious ingredients from bees. They contain Royal Jelly, Bee Pollen and Manuka Honey, creating a kind of Royal Beauty Elixir, which provides comprehensive anti-aging protection.
BEE PEPTIDE ANTI-AGE COMPLEX, a biologically active mixture of peptides, in addition to lifting and smoothing effects on wrinkles, stimulates the synthesis of collagen and elastin, provoking skin cells to renew, thus minimizing the negative effects of aging of the epidermis. As a result, the skin looks younger.