---
CARBO DETOX Charcoal cleansing gel for face
CARBO DETOX Charcoal cleansing gel for face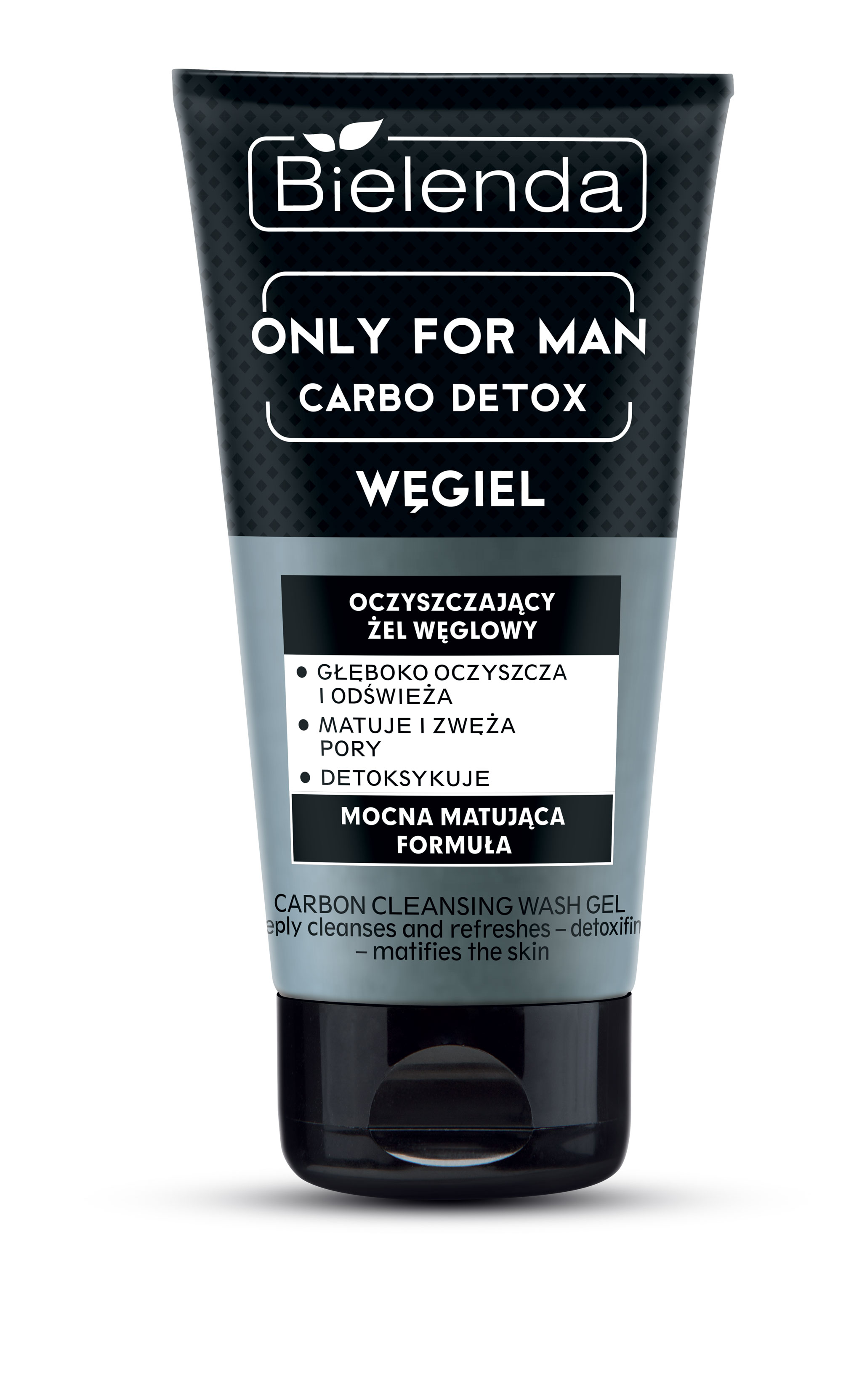 Product description
Quickly and effectively cleanses and refreshes combination and oily skin, removes impurities and excess sebum.

Working
Innovative formula based on natural activated charcoal effectively purifies the skin from toxins, unclogs and tightens the pores, prevents breakouts, mattifies and degreases the skin. ACTIVATED CHARCOAL, due to its strong absorption characteristics, is a great deep cleansing ingredient. It works like a magnet: attracts and absorbs toxins, dead skin cells, excess sebum and other impurities from the surface as well as deeper layers of the skin. It effectively cleans clogged pores and prevents breakouts. ACTIVATED CHARCOAL - deeply cleanses and refreshes - mattifies and tightens the pores - detoxifies

Effect
EFFECT:
Fresh, well-cleansed, matte and smooth skin, ready for activity.

Usage
APPLICATION:
Every morning and evening, massage the gel over damp skin of the face avoiding the eye area, then rinse off with water. It can be used both before and after shaving.

Composition
Aqua (Water), Glycerin, Sodium Cocoyl Alaninate, Acrylates Copolymer, Carbon Black (Activated Charcoal), Panthenol, Niacinamide, Polysorbate 20, Triethanolamine, Disodium EDTA, Methylchloroisothiazolinone, Methylisothiazolinone, Parfum (Fragrance).
More products from the series: