---
SKIN SHOT cleansing face mask with black soap 8 g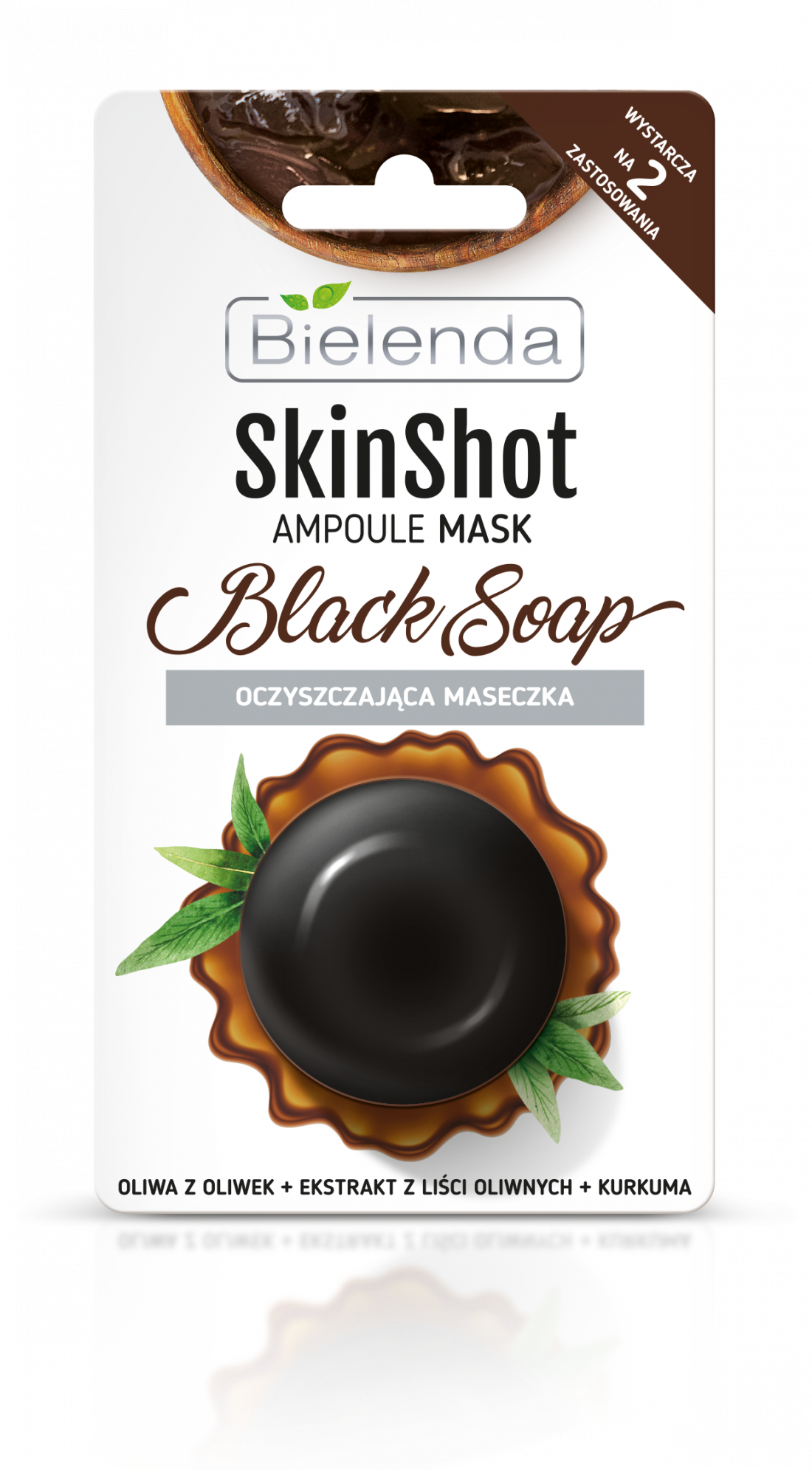 Product description
Cleansing face mask with black soap.
Volume 8 g

Working
A unique combination of active ingredients effectively fights for cleanliness and beautiful appearance of
combination and oily skin:
TUMERIC - with strong nutritional and anti-aging effects; it is rich in antioxidants, thanks to which it accelerates the renewal of skin cells and brightens discolorations. Gently exfoliates the epidermis, reduces sebum production, soothes irritations. OLIVE OIL - helps to cleanse, moisturize and regenerate the face, without affecting the skin's natural protective layer; contains unsaturated fatty acids, vitamins A, E and D. OLIVE LEAF EXTRACT - contains oleurupein, which nourishes, strengthens and conditions the epidermis. P>

Effect
The mask cleanses and tightens the pores, reducing their visibility, moisturizes and smoothes, supports the fight against acne and blackheads, supports the brightening of discolorations.

Usage
APPLICATION: Apply the mask evenly on clean and dry skin. After 15 minutes thoroughly wash with water. NOTE - before applying the mask to enhance the effect, it is recommended to perform any cleansing scrub from the SKIN SHOT line and then use MASK ACTIVATOR - both treatments prepare the skin and significantly support the mask.

Composition
Aqua (Water), Olea Europaea (Olive) Fruit Oil, Moroccan Lava Clay, Sorbitol, Stearic Acid, Glycerin, Tocopheryl Acetate, Cetearyl Alcohol, Panthenol, Curcuma Longa Root Extract, Niacinamide, Olea Europaea (Olive) Leaf Extract, Allantoin, Xanthan Gum, Sodium Hydroxide, Disodium EDTA, Ethylhexylglycerin, Phenoxyethanol, Methylparaben, Sodium Benzoate, Potassium Sorbate, Parfum (Fragrance), CI 77491, CI 77492, CI 77499.
More products from the series: