---
SKIN SHOT Fine-grain face scrub with coffee powder 8 g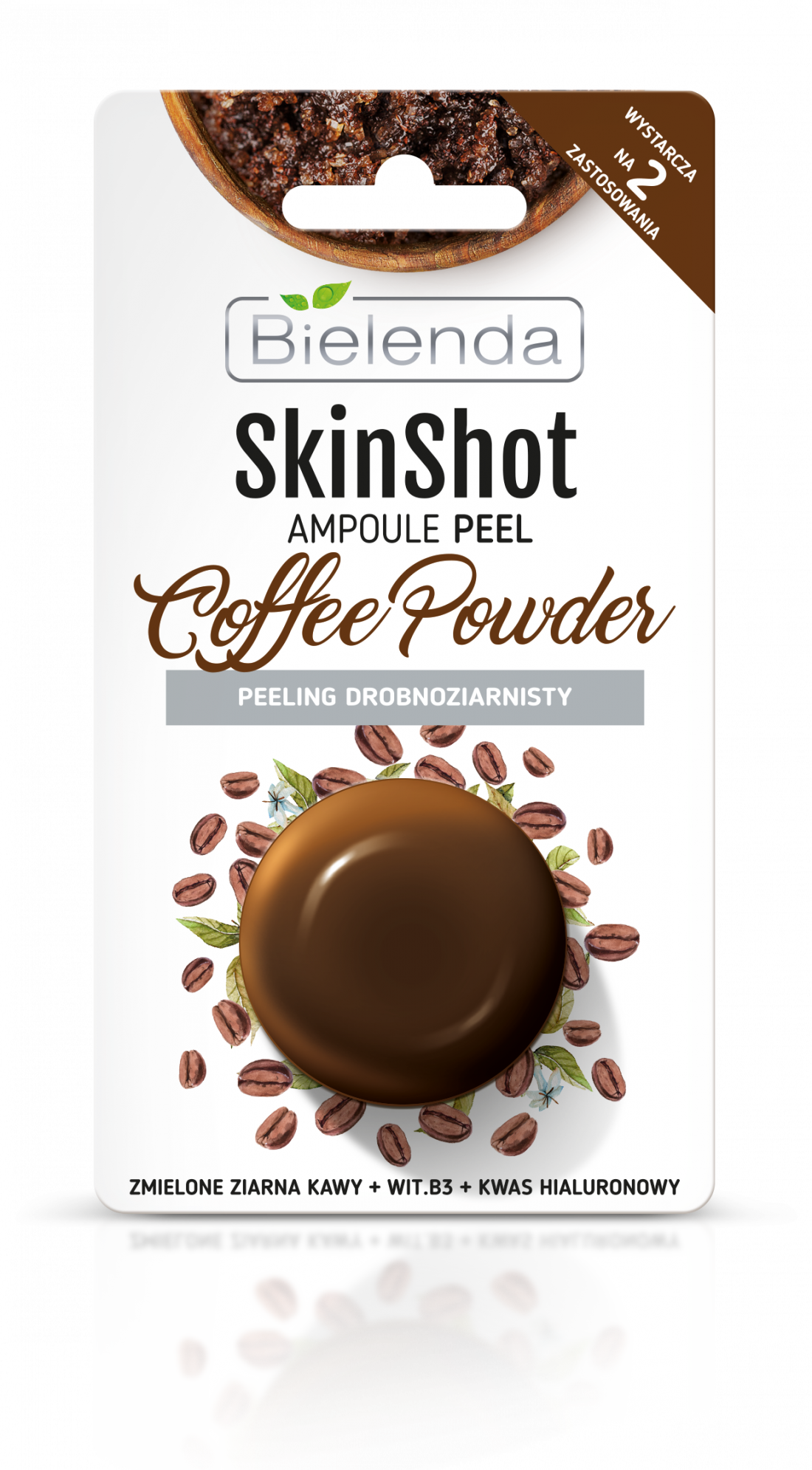 Product description
Fine-grain face scrub with coffee powder. Capacity: 8 g

Working
The unique combination of active ingredients effectively fights for a beautiful appearance of combination, oily, gray and tired
skin:
GROUND COFFEE BEANS - contain CAFFEINE, which stimulates blood circulation and promotes microdrainage of the epidermis, reduces signs of fatigue. Antioxidants present in coffee help fight the symptoms of skin aging, as a result of which the skin becomes more tense and smooth.Vitamin B3 - helps lighten discoloration and moisturizes.HYALURONIC ACID - is a "building block" for collagen and elastin fibers in the skin, moisturizes and binds water in the epidermis. P>

Effect
The scrub cleanses, refreshes and smoothes the skin, making it soft and silky to the touch, cleanses the pores, stimulates microcirculation and regeneration of the epidermis.

Usage
APPLICATION: Apply the scrub evenly on cleansed and wet skin avoiding the eye area. Perform a massage for about two minutes, then thoroughly wash the face with warm water and dry the skin. NOTE - in order to continue the care treatment and application of the selected SKIN SHOT mask to enhance the effect, it is recommended to use Mask Activator which will prepare the skin and significantly support the mask.

Composition
Aqua (Water), Glycerin, Coffea Arabica Seed Powder, Pumice, Niacinamide, Caffeine, Sodium Hyaluronate, Carbomer, Propylene Glycol, Triethanolamine, Polysorbate 20, Caramel, Disodium EDTA, Ethylhexylglycerin, Phenoxyethanol, Benzyl Alcohol, Parfum (Fragrance).
More products from the series: