---
Dr Medica ACNE Dermatological cleansing emulsion
Dr Medica ACNE Dermatological cleansing emulsion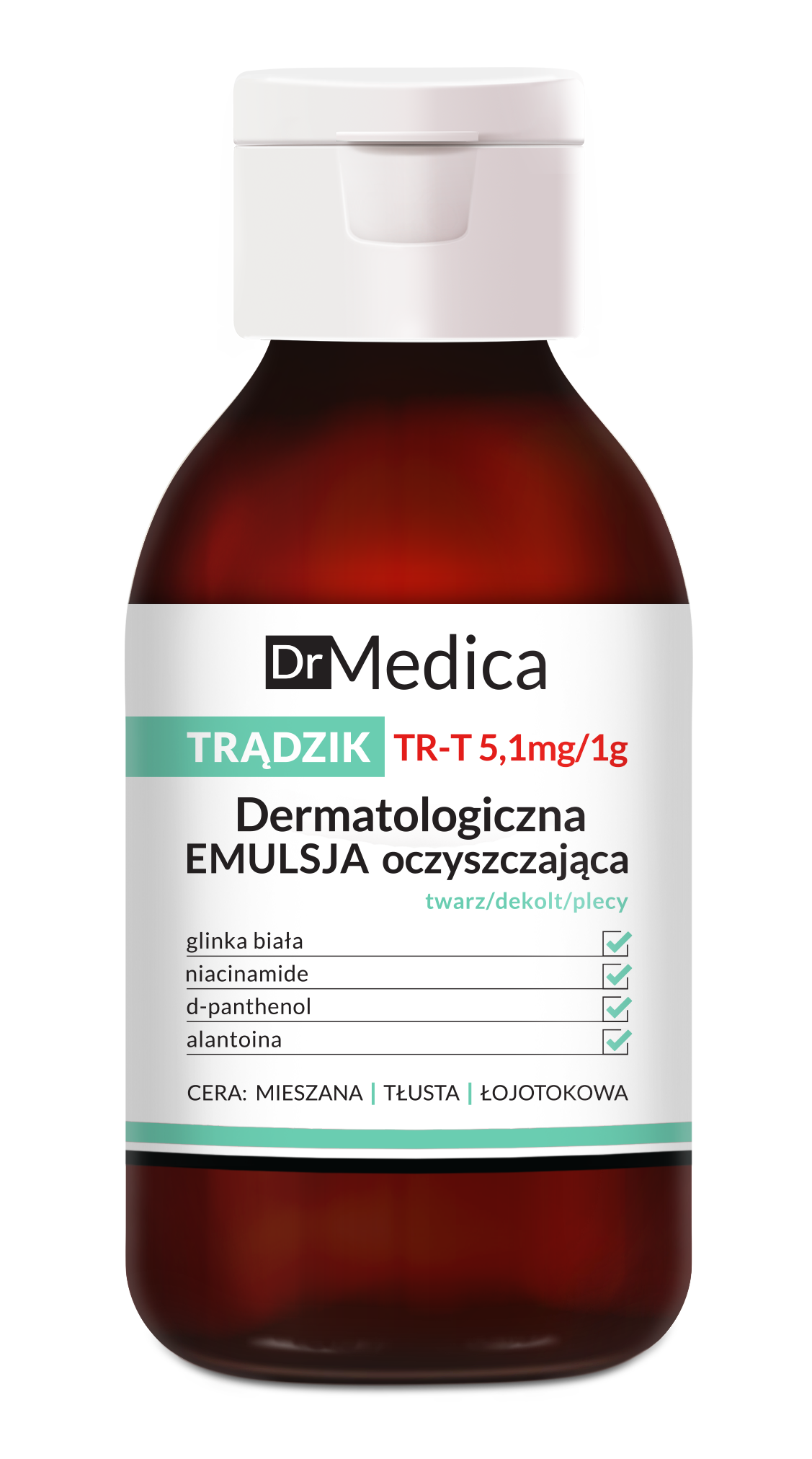 Product description
The dermatological cleansing emulsion contains a specially developed TR-T 5.1 mg/1g formula, consisting of strong active substances that act in a concentrated manner directly on acne lesions. The preparation is safe for sensitive skin. Does not dry the skin.
Capacity: 250g

Working
The product:
- removes excess sebum and impurities, effectively removes make-up
- reduces oily and shiny skin
- reduces excessive sebum secretion, cleanses and unclogs pores
- soothes irritation and redness of the skin caused by acne lesions
- reduces existing acne, prevents the formation of new lesions
- moisturizes and soothes skin.

Effect
Fresh, perfectly cleansed and moisturized skin. Acne and skin shine reduced. Pores unblocked and narrowed, imperfections less visible.

Usage
Every morning and evening, gently massage the emulsion on damp skin, then rinse with water.

Composition
Aqua (Water), Sodium Cocoyl Alaninate, Acrylates Copolymer, Kaolin, Glycerin, Niacinamide, Allantoin, Panthenol, Sodium Caproyl/Lauroyl Lactylate, Triethyl Citrate, Polysorbate 20, Triethanolamine, Disodium EDTA, Methylisothiazolinone, Methylchloroisothiazolinone, Parfum (Fragrance), Hexyl Cinnamal, Limonene, Linalool.
More products from the series: