---
GOOD SKIN – ACID PEEL – 5-minute acid peeling exfoliating and correcting – AHA + PHA acids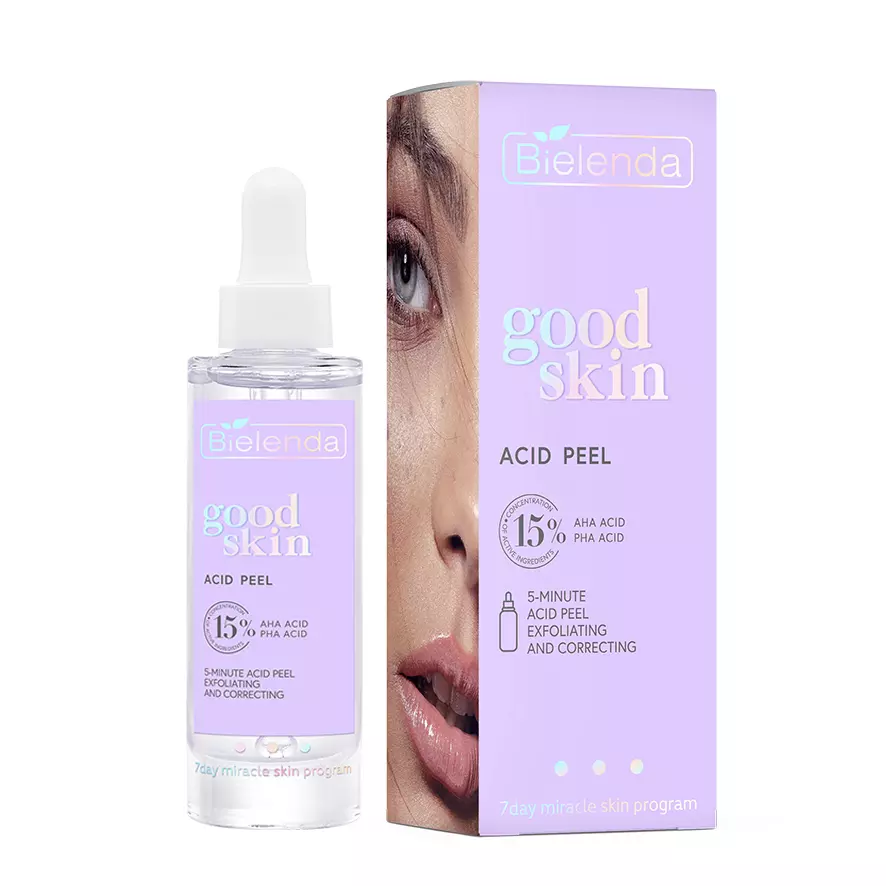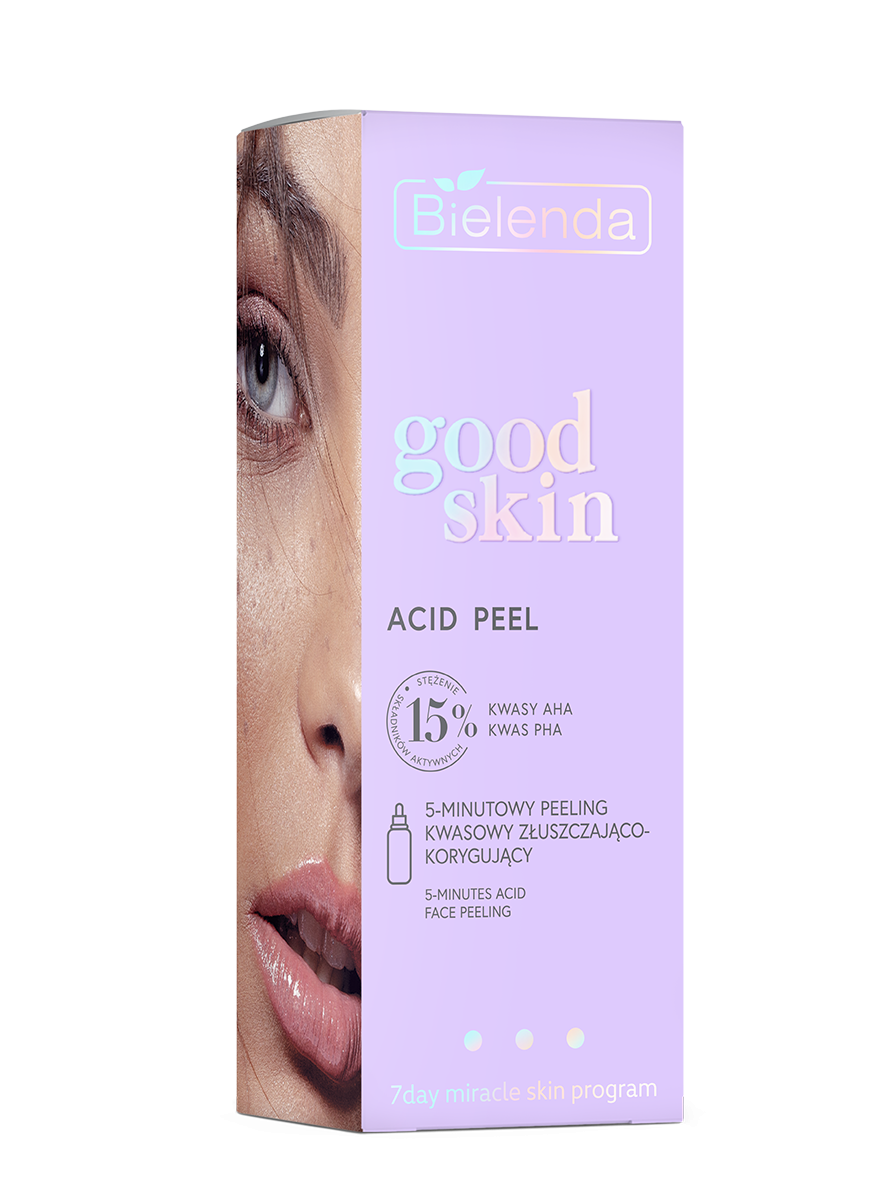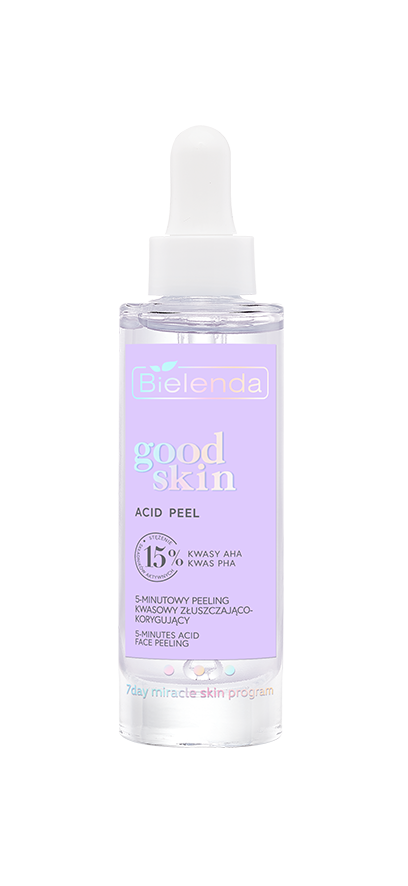 Product description
Do you struggle with oily skin, combination skin, prone to imperfections? Reach for a 5-minute Bielenda Good Skin Acid Peel and your skin will be grateful. The concentrated product is intended for skin with uneven color, dull and rough structure. Thanks to the combination of acids, it gently and effectively exfoliates, thanks to which it supports the reduction of many skin defects such as discoloration, imperfections, lumps or excessive sebum secretion.
Capacity: 30 g

Working
See how good your skin can look!
AHA + PHA acids – show moisturizing and normalizing properties. They exfoliate unnecessary, calloused epidermal cells, which contributes to the fight against discoloration. Additionally, they prevent premature skin aging. When used regularly, they brighten the skin, improve its color and condition.

Effect
What will your skin feel? Firstly – smoothing and refreshing! Secondly – reducing the visibility of pores and imperfections!
WOW! After just two uses, you will notice*:
- reduction of sebum secretion by 3%
- lightening of skin discoloration by 11%
- 27% less visibility of blackheads.
*effectiveness confirmed in the apparatus testing program. Effects visible after two peeling applications.

Usage
Apply a small amount of the product to cleansed and dry skin of the face, neck and neckline during evening care. Avoid the area around the eyes, mouth, nostrils and mucous membranes. Leave it on for 5-10 minutes, then rinse thoroughly with lukewarm water to neutralize the acids. In the last care step, apply the Acid Peel cream. The peeling can also be used pointwise.
ATTENTION! Depending on the skin sensitivity, the product can be used 2-3 times a week after cleansing. Do not combine with micro-exfoliating tonic from the Acid Peel line. After applying the product, you may experience a slight tingling sensation, which is normal for products with acid content. Avoid long exposure to the sun while using the product. During the day, remember to add extra sun protection.

Composition
Aqua (Water), Propanediol, Mandelic Acid, Lactobionic Acid, Sodium Lactate, Lactic Acid, Hydroxyethylcellulose, Disodium EDTA, Tetrasodium Glutamate Diacetate, Disodium Phosphate, Sodium Phosphate.
More products from the series: