---
BOTANIC SPA RITUALS Indian Fig Opuntia + Aloe Anti-wrinkle face serum 15 ml
BOTANIC SPA RITUALS Indian Fig Opuntia + Aloe Anti-wrinkle face serum 15 ml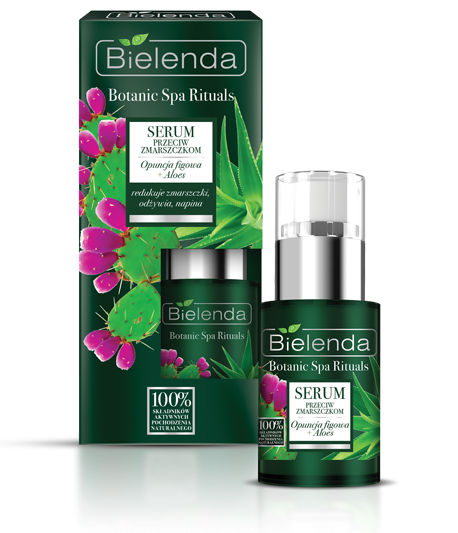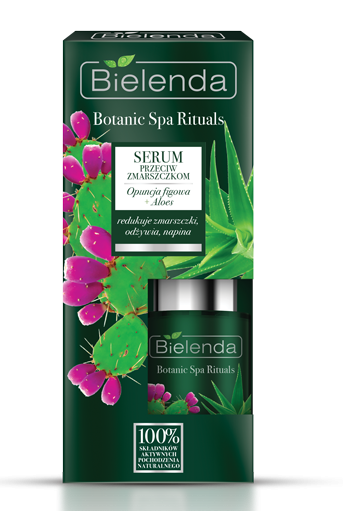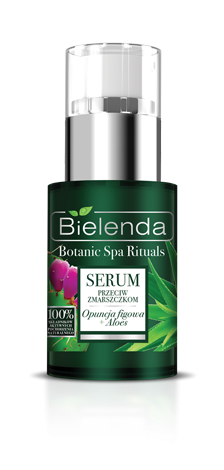 Product description
Botanical anti-wrinkle serum is a rich, condensed dose of nature that will restore the beautiful look even to the most demanding skin. Celebrate the ritual of plant care and you will see how the nature cares for your skin, how deeply the serum will nourish, strengthen and moisturize the epidermis. It will visibly reduce wrinkles, make the skin more flexible, revitalised, soft and smooth. It will provide the skin with everything it needs to look healthy and restore its natural beauty.

Working
Discover the unusual power of Indian fig opuntia extract with strong anti-wrinkle effect. It contains Omega 6 and 9 acids and different forms of vitamin E and therefore the Indian fig opuntia makes the epidermis firmer and moisturized and prevents its sagging. It decreases the wrinkles' depth, improves skin's density, flexibility and tightness as well as slows the ageing process. See how the beneficial for the skin aloe pulp with unusual nourishing and rejuvenating properties works. Aloe is a condensed cocktail of vitamin A, C and E and minerals which moisturizes deeply and for long, creates a protective barrier on the skin surface, thanks to which it prevents loss of water. It forces production of new collagen, improves skin's firmness and flexibility, soothes and relieves irritations.

Effect
EFFECT
Your skin will regain its radiance and brightness, it will be firm, smooth and perfectly tight. Wrinkles will be smoothed and less visible.

Usage
APPPLICATION
Massage the serum into cleansed skin of the face, neck and décolleté. Use it alone or as a base for cream of the same line for a rich formula that brings improvement of even the most demanding skin. Serum absorbs perfectly.

Composition
Aqua (Water), Panthenol, Glycerin, Sorbitol, Sodium Lactate, Citrus Aurantium Dulcis (Orange) Flower Water, Aloe Barbadensis Leaf Juice Powder, Opuntia Ficus-Indica Flower Extract, Lactobionic Acid, Sodium Hyaluronate, Allantoin, Xanthan Gum, Benzyl Alcohol, Sodium Dehydroacetate, Sodium Benzoate, Potassium Sorbate.
More products from the series: